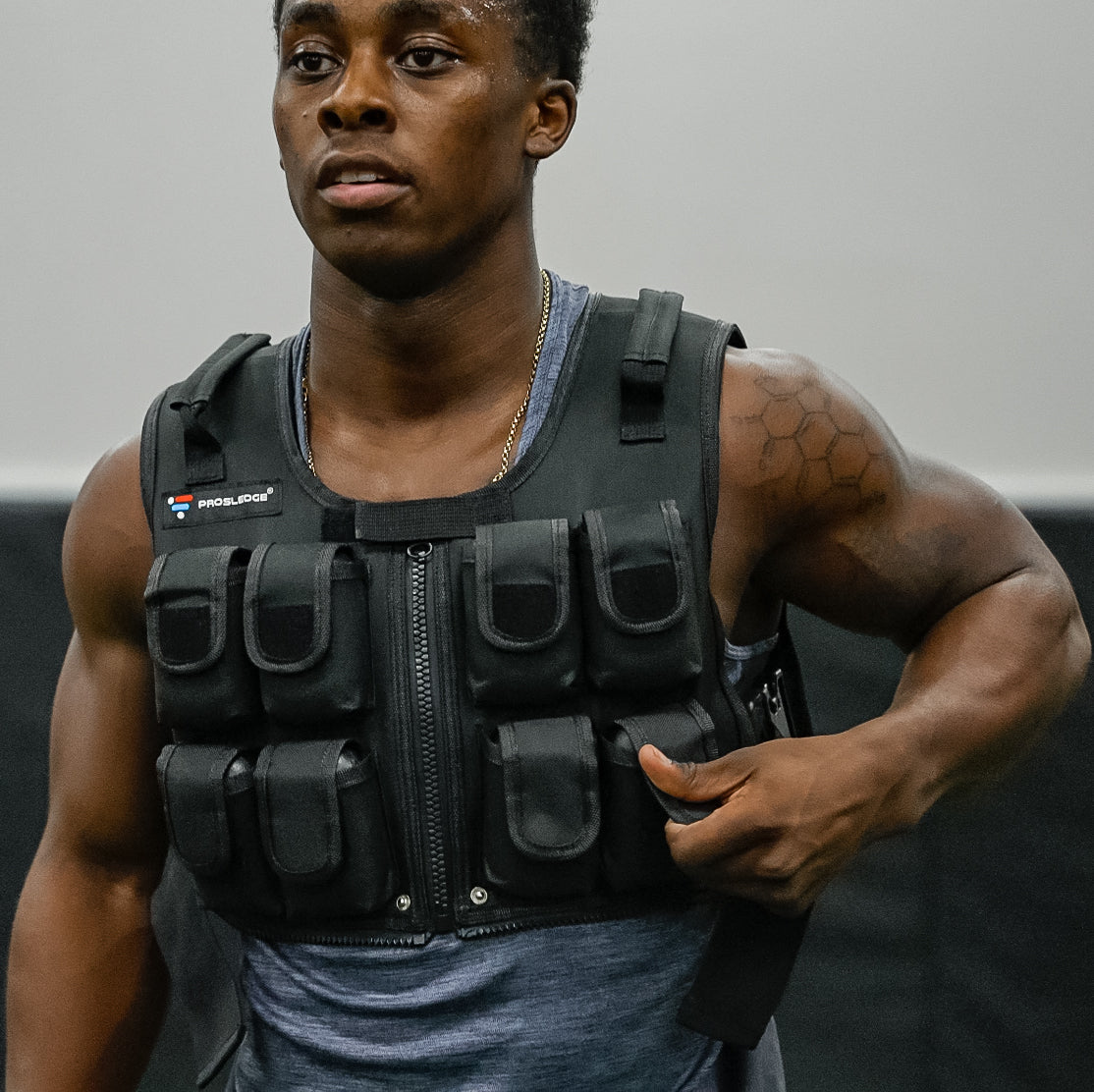 THE MOST VERSATILE VEST ON THE MARKET
Do you love weight exercises but are not a fan of using a dangerous barbell across your back and shoulders when doing squats?
Have you thought, "There must be an easier way to train?"
You're right. Here it is!
With our innovative and compact multi-functional weighted vest, you can get creative and do squats without the bar.
ProSledge - Next Gen Fitness. The way to work out.